From the CEO's Desk
Hello, my name is Matt Jennings and I am the CEO of Quest Federal Credit Union.
I wanted to take a moment and update our owners on our progress and financial position as we round out the third quarter of 2018.
2018 has continued to be another very strong year for Quest. Our Upper Sandusky and Bellefontaine offices have come to life with loans and we are averaging over $2m monthly in loan volume across all of our branch locations. Deposits are also performing well and as interest rates increase we expect savings and certificates to grow as return on investment for our members improves. Keep an eye on our interest rates as we move forward, Paige Wallace our CFO does an excellent job monitoring rates and making sure that our members receive the best rate we can offer. Currently we have $117m in assets as of August 31st and our membership has blossomed to 13,680. Net income for the period January 1, 2018 through August 31, 2018 is $455,869 with a solid 0.595% ROA year to date and climbing! Delinquency continues to be low at 1.16% which is very good and exactly where we would expect for our peer group. Loans have grown by $6.9m year to date. I will continue to keep our member owners updated as we move close out 2018 but it is evident that our strategic planning process is working and our performance is matching our expectation.
Summer and early fall is always a busy time for our members with the county fair season, vacations and back to school for the kids. Quest participated in all of our county fair livestock sales and we are proud to report that we helped support the youth in our communities. We know these funds are reinvested in next year's 4H or FFA projects, are put into savings, are used for a first car or a college education and we believe that it is a priority to continue this support in building a better future for our children. Quest had a busy student loan season with a near record amount of student loans made to locally young people entering into or returning to college to continue their educations. We offer a full line of student loan services as well as student loan consolidations. If you are a graduating or graduated student and have student loans coming due this fall, don't hesitate to reach out to a loan officer in your local branch for more information or visit the link below on our site.
Fall is upon us and we wish you all a safe and happy harvest season and best of luck to all of our area sports teams as they compete in football, soccer, volleyball and cross country. Be safe in your travels and watch out for school buses and farm equipment!
In closing, I welcome any comments, suggestions or questions from our member-owners. I can be reached by calling the Main Office or via email at mjennings@questfcu.com. Thank you for your loyal patronage to Quest and I challenge you to Explore the Possibilities!
Matt Jennings, Chief Executive Officer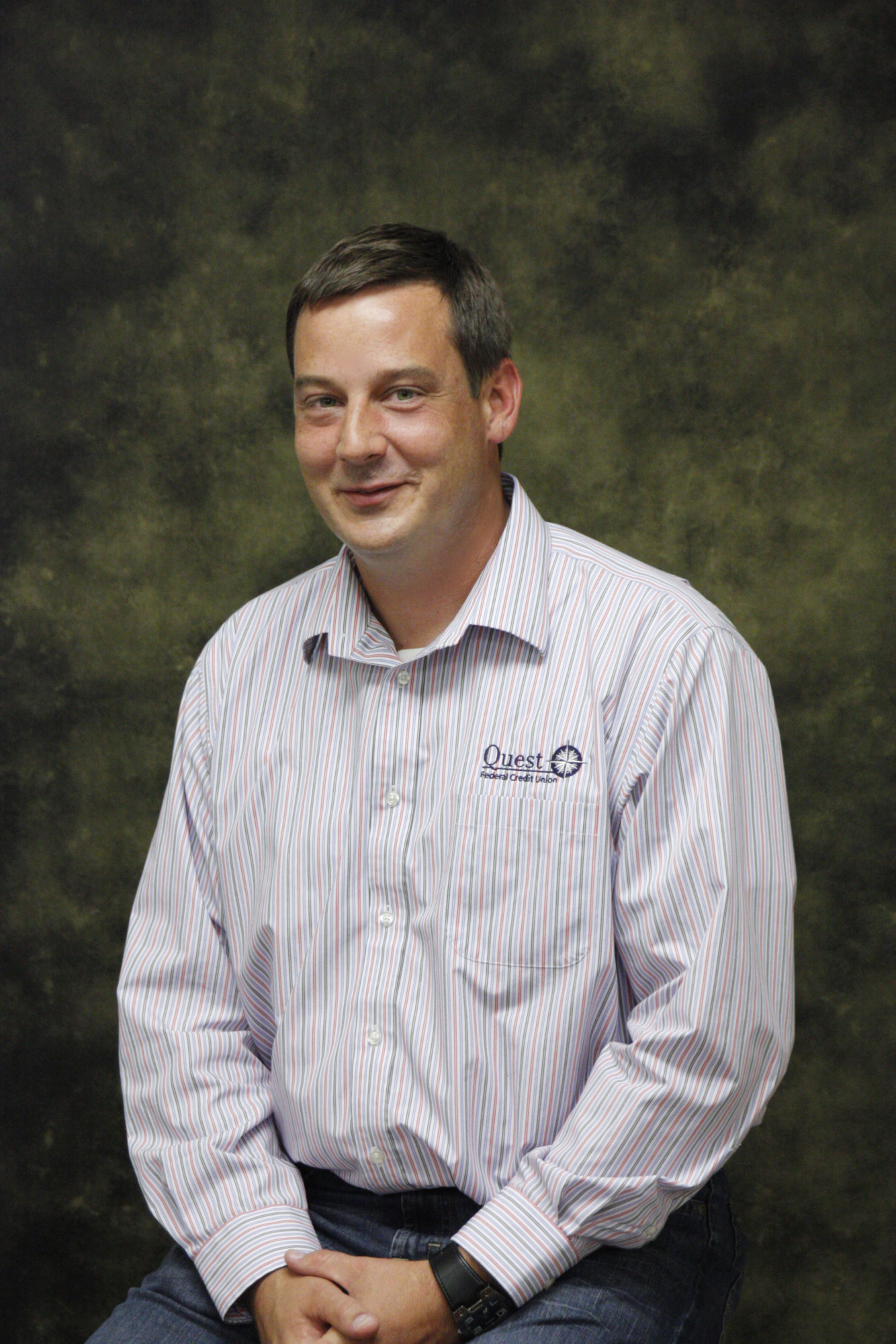 Matthew Jennings, CEO
Quest Federal Credit Union