From the CEO's Desk
Hello, my name is Matt Jennings and I am the Chief Executive Officer of Quest Federal Credit Union.
As you are aware, the COVID-19 pandemic has caused many changes to our daily lives and recently, Quest's Executive Management Team with support of our Board of Directors, made the tough decision to close our lobbies. The health and safety of our member/owners and staff was at the forefront of our decision making process and Quest is simply doing our part to help stop the spread and flatten the curve.
Our drive thru hours will be extended to make sure that we meet the needs of our member/owners, ATM's will be maintained, fully stocked and available 24/7 at our branch locations and you can visit our website to see other offsite ATM locations. The loan department will remain open and the loan staff is available to speak with you over the phone regarding your lending and payment needs. Thankfully, we launched e-signature for our loans several years ago and will maintain the ability to deliver loan documents and funding to our member/owners. Debit, Credit and ATM cards are of course a great option for your spending needs and we encourage our member/owners to download our mobile apps for your convenience. If you need assistance with mobile applications or online banking, please give us a call and we will be happy to assist. We thank you in advance for your cooperation during these unusual and difficult times.
To stay up-to-date on the status and activities at Quest Federal Credit Union during this time, please bookmark the following link.
COVID-19 INFORMATION
Additionally, if you do not follow Quest FCU on Facebook, if you have a Facebook account, you can find us at Quest Federal Credit Union.
On a brighter note, 2020 has started off to be a strong financial year in regard to our balance sheet and income statement. We are currently holding $127m in assets, loans are on pace to surpass 10% growth for the year, membership growth is very strong and delinquency is holding steady at 0.79% which is at or below peer average. All told, Quest remains strong and confident in our financial performance year to date and most recently, received notification that our Bauer 5 Star rating was renewed for another quarter. This marks 59 consecutive quarters with the highest ranking that Bauer awards. Let me be the first to say congratulations and thank you to our member/owners for making this incredibly strong rating possible!
In closing, thank you for your patronage. The Board of Directors and Staff would like to wish you all the best, together we will overcome this pandemic and please do not hesitate to ask one of our amazing staff members if there is something you need or if we can help in any way. We view Quest as one big family and we are here to help. Stay safe, take care of family, neighbors, friends and yourselves. Thank you and I welcome any comments, suggestions or questions from our member/owners. I can be reached by calling the Main Office or via email at mjennings@questfcu.com. Thank you for your loyal patronage to Quest and I challenge you to Explore the Possibilities!
Matt Jennings, Chief Executive Officer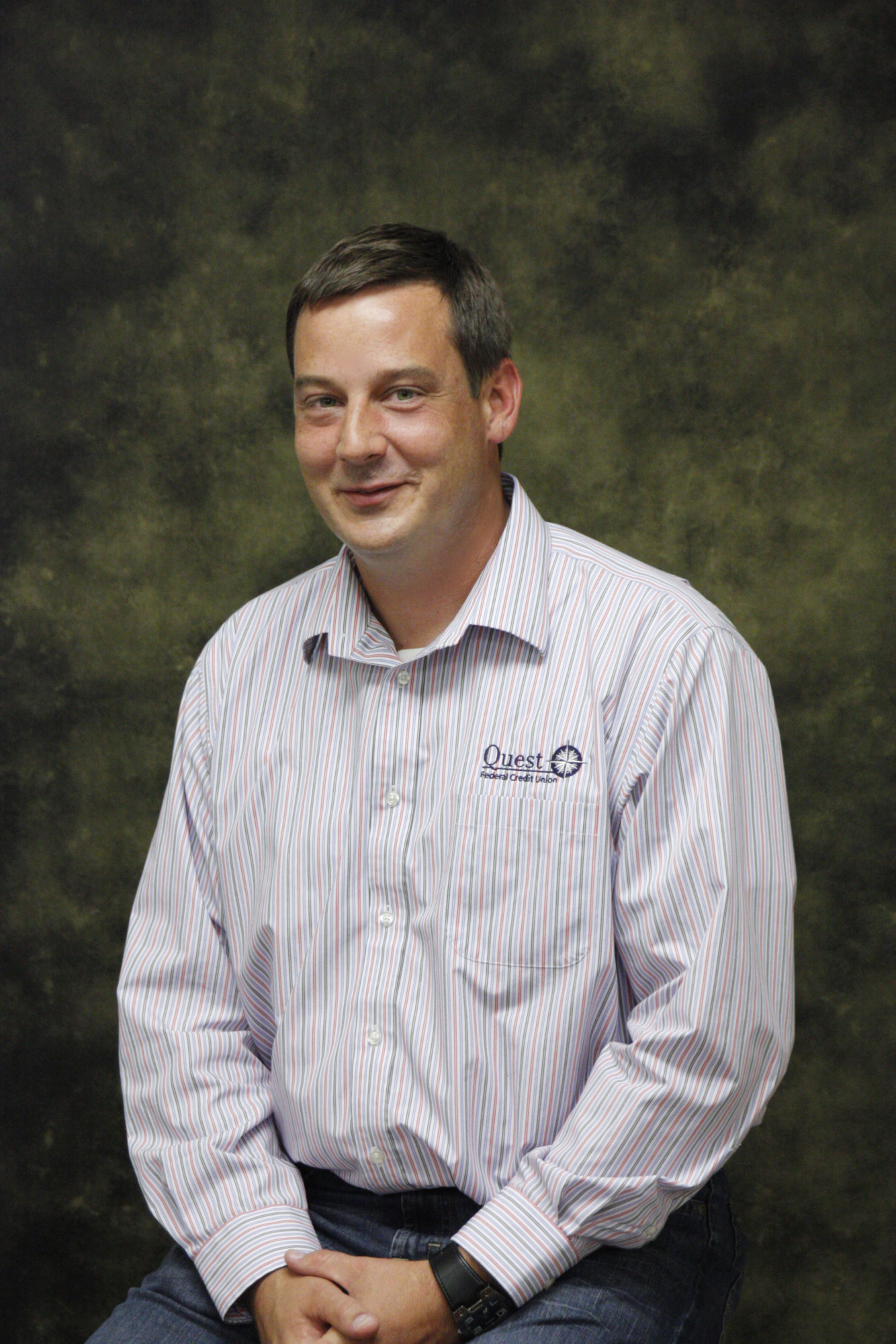 Matthew Jennings, CEO
Quest Federal Credit Union