From the CEO's Desk
Hello, my name is Matt Jennings and I am the Chief Executive Officer of Quest Federal Credit Union.
We are pleased to announce that our annual meeting of members has been rescheduled for September 19th, 2020. The meeting will be held at the Bellefontaine Airport Corporate Hangar which is a great space for our purposes. We will serve a continental breakfast and for obvious reason practice safe distancing. Seating will be limited but we can accommodate enough to hold our membership that typically attend the meeting. Watch our website and statement notices for more information. Annual Meeting details are available at https://questfcu.com/2020/02/03/2020-annual-meeting/
It has been a challenge to say the least the last several months to hold our normal board meetings. We used Zoom and it was effective but not comfortable because the Board is a really solid, hard working group and the interaction is amazing to watch and like I said, doing it virtually was a challenge. I am very happy to announce that we were able to have an in person Board meeting and were able to conduct our annual election of officers. Sarah Wirbel was tapped to become the next Board President of Quest Federal Credit Union. Sarah will be replacing Richard "Dick" Wilcox who served as President since 2008. The Board and Staff would like to welcome Sarah to her new role. We are all very excited to have Sarah as our President and look forward to many outstanding achievements in her future. Allen Barrett continues to serve as Vice President, James Ramge as Treasurer and Karen Breidenbach as Secretary.
Sarah is a 1996 graduate of Kenton High School and a 1997 Graduate of The State Beauty Academy. Sarah has been a small business owner for 16 years as the owner and operator of Triony Salon. She has served on the Quest board since 2006, developing her experience on the Supervisory, ALM, Nominating and Board Development committees. Sarah is active in her church, serves on the Kenton Educational Foundation Board and several other area organizations. Sarah lives in Kenton with her husband Corey and their three children.
Dick has been an amazing leader of our Board and true mentor and friend over the years. As any great leader does, Dick believed it was best for our organization to hand off the leadership role while still serving the board as a volunteer to provide Sarah and Quest the best opportunity to succeed in the future. When Dick became our President, Quest had two offices in Hardin County and during his tenure we have expanded to serve three counties, offer our members five branch locations and manage $140m in assets. Dick will continue to serve as a Board Member and will also assist me with other committee duties as Quest continues to grow and expand in Hardin, Logan and Wyandot counties. The Board and Staff would like to thank Dick for his tremendous service.
On the financial side, 2020 continues to show strong perform numbers. All things considered, we are still growing, loan demand has been strong, net income is tracking on budget for year end and delinquency remains low.
In closing, thank you for your patronage. The Board of Directors and Staff would like to wish you all the best. Stay safe, take care of family, neighbors, friends and yourselves. Thank you and I welcome any comments, suggestions or questions from our member/owners. I can be reached by calling the Main Office or via email at mjennings@questfcu.com. Thank you for your loyal patronage to Quest and I challenge you to Explore the Possibilities!
Matt Jennings, Chief Executive Officer
Sarah Wirbel, Board President
Quest Federal Credit Union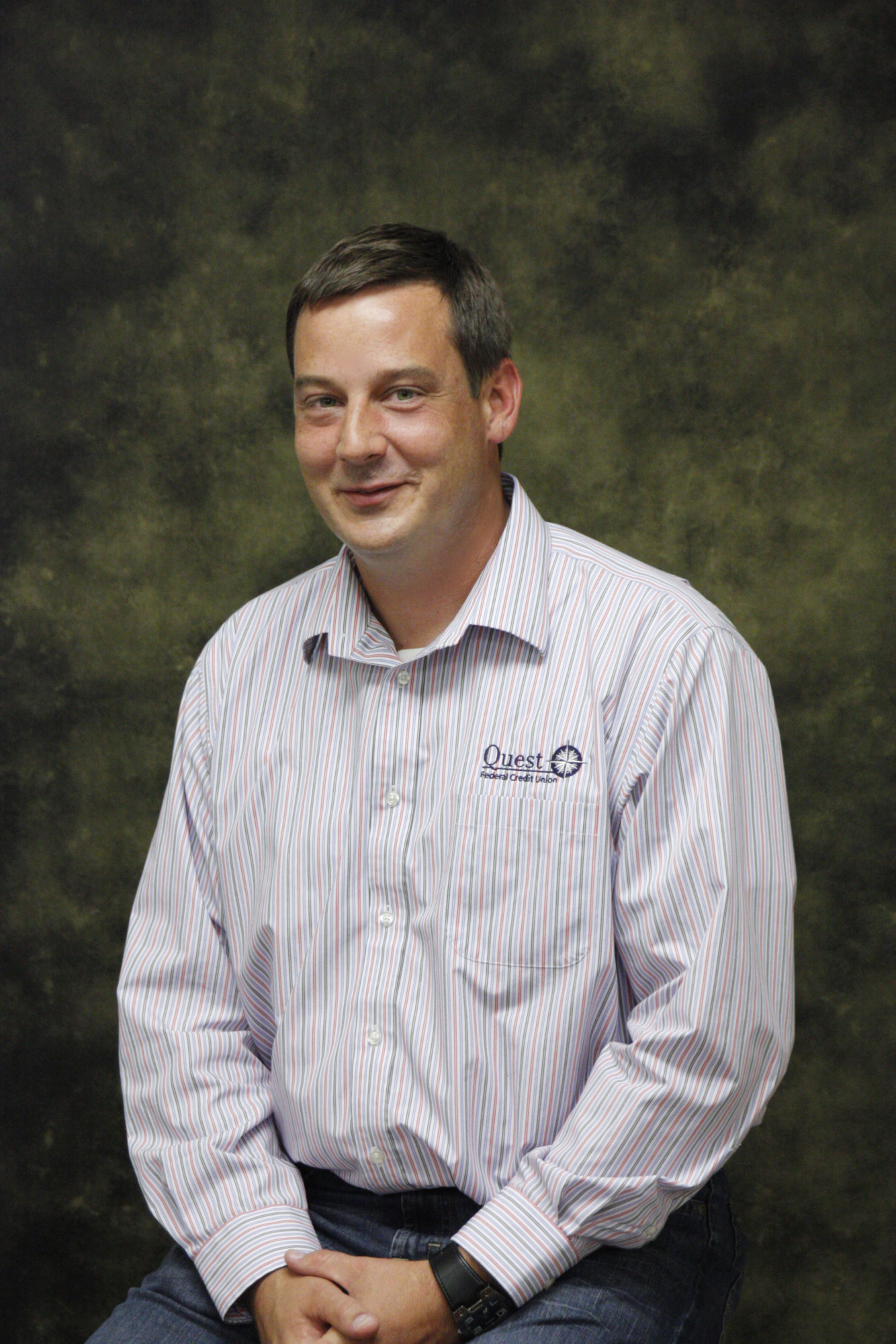 Matthew Jennings, CEO
Quest Federal Credit Union