From the CEO's Desk
Hello, my name is Matt Jennings and I am the Chief Executive Officer of Quest Federal Credit Union.
Quest held its Annual Meeting on Saturday, September 19th at the Bellefontaine Regional Airport Hangar Banquet Facility. We had a nice turn out all things considered for the challenges that 2020 has presented in having group meetings. The meeting consisted of our standard business meeting and election of board and credit committee members. Allen Barrett, Jeff Beach and Ron Rogers return to the board of directors and Dave Sturgeon is returning to the credit committee. Our new President, Sarah Wirbel gave remarks to members gathered concerning our financial position and plans for 2020 and beyond. We thank all of our members that made the time to come and listen to our annual report. If you were unable to attend, extra copies of the Annual Report are available at branches and for download here: 2020 Annual Report
Service awards were presented to staff and board members and are as follows; Kelly Rickenbacher and Emily Heilman for 5 years, Angela Newland, Tracy Hollinger, and Jolene Bailey for 10 years, Jenny Musson and Karla Lowe for 15 years, Paige Wallace and Deb Houser for 20 years, Vickie Roszman for 25 years, and Allen Barrett for 30 years. It is always a pleasure to recognize the hard work and dedication of our staff and volunteer board members, congratulations to all and I look forward to working with you for many years to come!
On the financial side, 2020 continues to show strong performance numbers. All things considered, we are growing, loan demand has been strong, net income is tracking on budget for year end and delinquency remains low. Member growth is above average and is a testament to the outstanding service that our new and existing members receive from our member service and lending staff. As we round out the 3rd quarter and head into the home stretch of 2020, I will keep you posted on our performance goals and I am looking forward to another strong finish to our fiscal year.
In closing, thank you for your patronage. The Board of Directors and Staff would like to wish you all the best. Stay safe, take care of family, neighbors, friends, and yourselves. Thank you, and I welcome any comments, suggestions, or questions from our member/owners. I can be reached by calling the Main Office or via email at mjennings@questfcu.com. Thank you for your loyal patronage to Quest and I challenge you to Explore the Possibilities!
Matt Jennings, Chief Executive Officer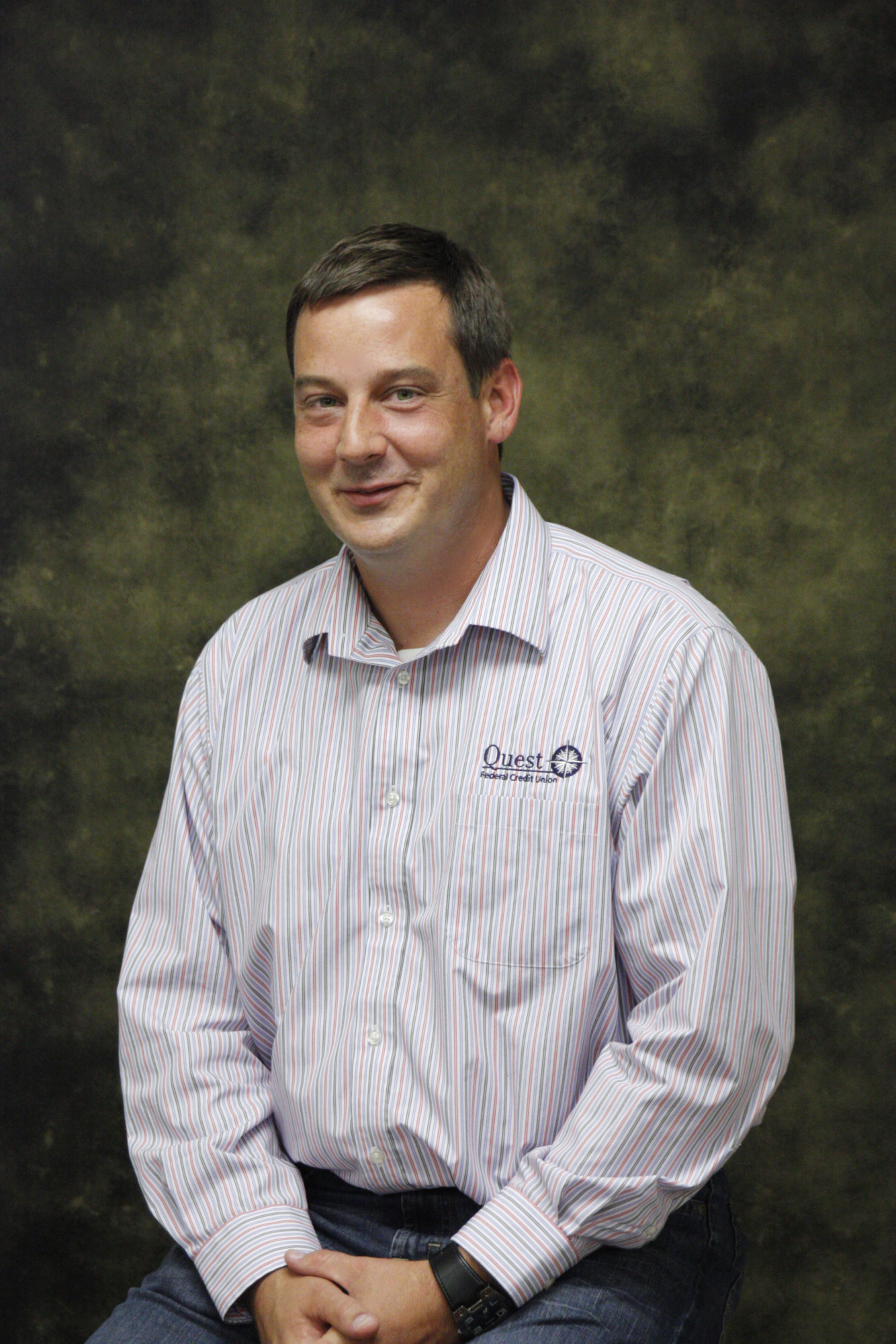 Matthew Jennings, CEO
Quest Federal Credit Union