From the CEO's Desk
Hello, my name is Matt Jennings and I am the Chief Executive Officer of Quest Federal Credit Union.
What an amazing end to our 50th year! On December 31st, 2019 Quest paid a dividend to our member/owners in the amount of $50,000. This dividend marked the calendar year end to year 50 and was shared by savers and borrowers alike. As we progressed through the year we believed that we needed to share our financial success with our membership and we hope that you enjoyed the extra funds that appeared in your account on New Year's Day!
Quest closed out the year with a strong bottom line ending the period with an ROA of 0.569% or $682k which was within our target window for 2019 and includes the payout of the $50k dividend to our member/owners. Member/owner growth was very good with a final rate of +4.03% taking us to 13,956 total membership. Loan growth was once again a high point for the year. We averaged $2.9m in loan volume monthly for the year and finished with a positive growth figure of 12.33%. Share growth followed suit with a great year, growing our deposits by 5.679%. Delinquency, which is a primary indicator of the quality of our lending standards came in at 0.861% and that mirrors the national average for our peer group of credit unions. Lastly, the amount of equity or net worth that you as a member/owner hold in reserve with Quest is at a stable 9.497% or $12.4m. All told, 2019 was another banner year for Quest financially and another reason to share our success by declaring a year-end dividend.
A quick update on future planning. In the summer of 2020 we plan to give our Bellefontaine office a fresh new look. I look forward to seeing this improvement for our member/owners and staff in Bellefontaine. We have purchased a lot in Russells Point and will be developing our plans for expansion this year as well. We will continue to offer the latest and greatest products and services and have already launched an updated version of our mobile app and its still January! As you know, Quest is not just our name but the journey that we are on every day to make our service culture and product offering the best it can possibly be and to lead the market.
In closing, thank you for a great first 50 years! Without the continued patronage of our member/owners we would not be able to achieve the sustained success that has come to define Quest. I welcome any comments, suggestions or questions from our member/owners. I can be reached by calling the Main Office or via email at mjennings@questfcu.com. Thank you for your loyal patronage to Quest and I challenge you to Explore the Possibilities!
Matt Jennings, Chief Executive Officer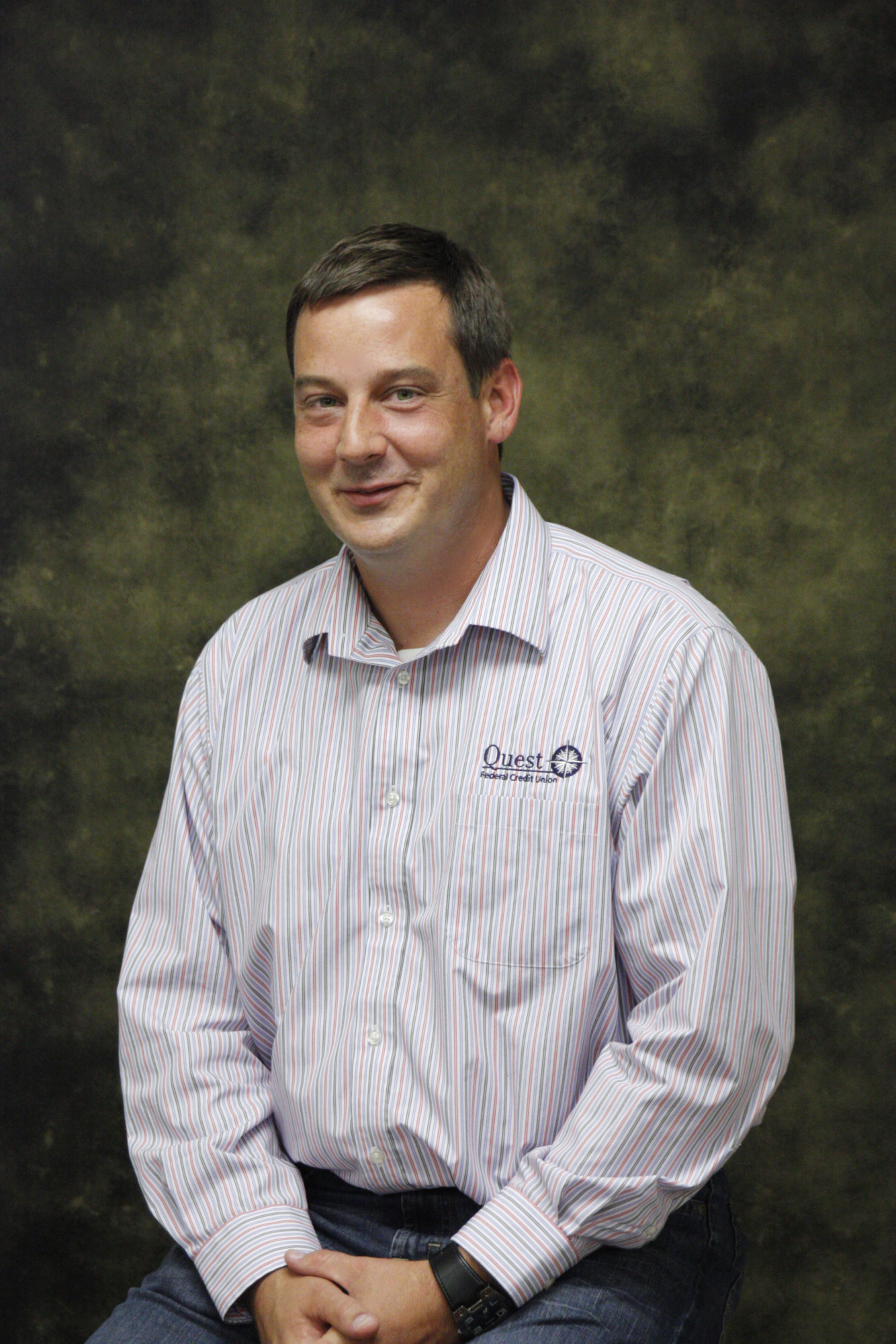 Matthew Jennings, CEO
Quest Federal Credit Union