From the CEO's Desk
Hello, my name is Matt Jennings and I am the Chief Executive Officer of Quest Federal Credit Union.
On Saturday, April 6th, Quest Federal Credit Union kicked off our 50 year anniversary celebration by hosting our annual meeting at the Hardin County fairgrounds. We had 170+ member owners in attendance and it was an amazing morning. Richard "Dick" Wilcox gave a recap of our year financial performance and thanked all in attendance for their patronage of our credit union over the last 50 years. I gave a summary of our future plans and our intention to celebrate our anniversary throughoutthe year. Allen Barrett, Vice President of the Board and Chair of our Nominating Committee recapped our annual election procedures and I am happy to report that Terry Minter, Sarah Wirbel and Karen Breidenbach were all elected to serve a 3 year term on our Board of Directors and Cam Hemmerly was elected to serve the same 3 year term on the Credit Committee.
It was a great day and we had former Presidents and founders, Bud Jackson, Norm Johnson, Ron Ridenour and Jim Miller in attendance to help us celebrate. As we move through the year we will spotlight these gentlemen and their contribution to our credit union in our quarterly newsletters and on our website. We will also be offering specials for our member owners that commemorate the anniversary and allow all to join in celebrating this tremendous accomplishment.
It is always a great pleasure to announce our service awards for the year and in 2019 we celebrate the careers of several employees. Brian Sprang, Kayla Richardson and Richard Baum, Jr. are all celebrating 5 years of service, Chuck Butcher has achieved 10 years of service, Jessica Shepherd was recognized for her 20 years of service and Tammy Sherman has been with Quest for 25 years. Congratulations to all of our service award recipients and we hope that you stay for many more years.
Quest closed out the first quarter of 2019 very strong with an ROA of 0.91%, delinquency was at an average 1.30% and asset growth setting a solid pace of 3.20%. Quest continues to perform at a high level on our audits, exams and financial results and that is a testament to your patronage of our credit union. Thank you and congratulations on 50 years of cooperative financial partnerships with our member owners.
In closing, I welcome any comments, suggestions or questions from our member-owners. I can be reached by calling the Main Office or via email at mjennings@questfcu.com. Thank you for your loyal patronage to Quest and I challenge you to Explore the Possibilities!
Matt Jennings, Chief Executive Officer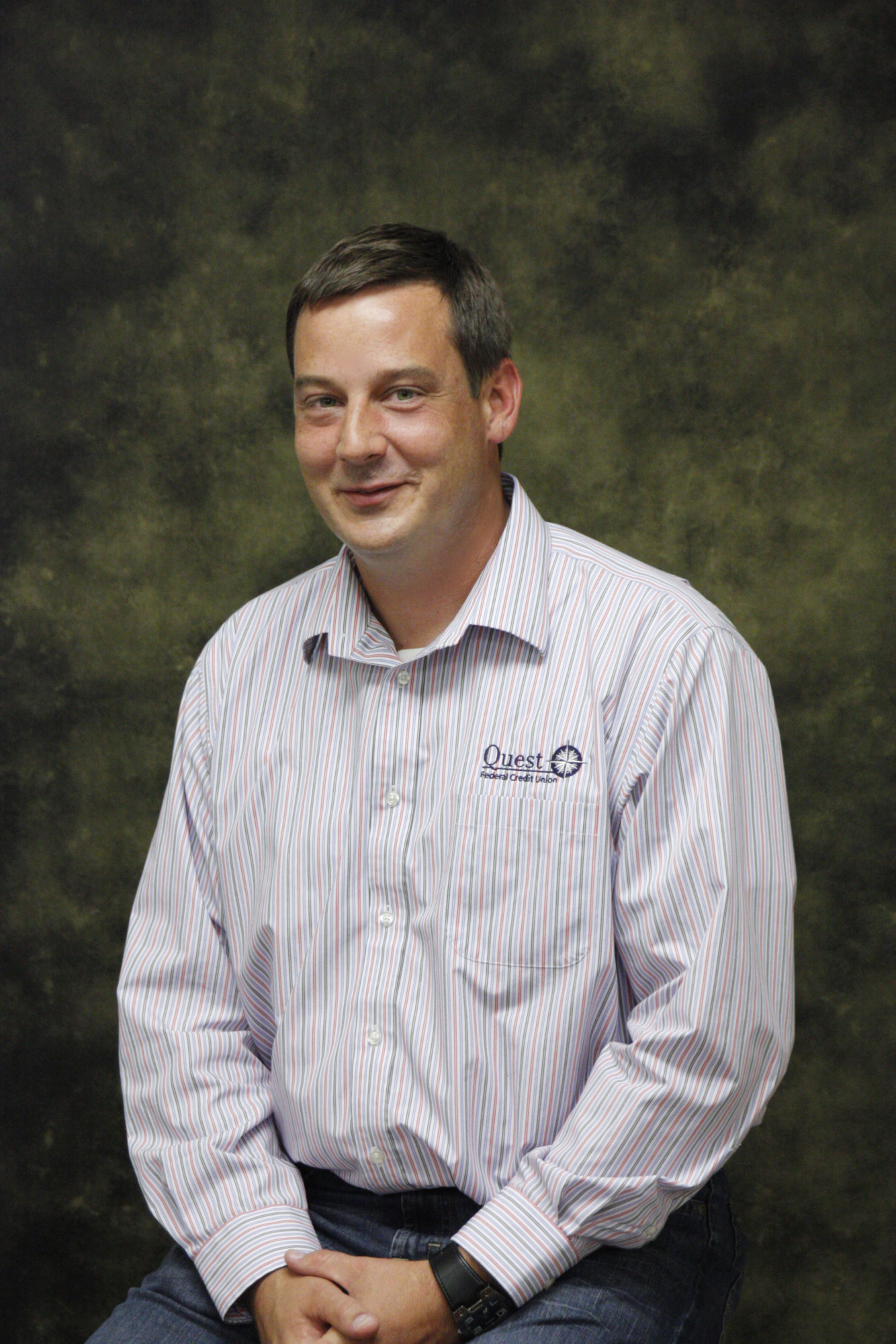 Matthew Jennings, CEO
Quest Federal Credit Union