From the CEO's Desk
Hello, my name is Matt Jennings, and I am the Chief Executive Officer of Quest Federal Credit Union and I hope this letter finds you enjoying the summer weather.
As we cross the mid-year mark for 2022, I wanted to update you on our financial progress, and this is shaping up to be another solid year for Quest and its member owners. As of June 30th, we hold $190m in assets with a 61% loan to share ratio. Membership growth is at 1.83% for mid-year with a growth goal for the year of 3.00%, we are well on our way with a new branch opening very soon. Delinquency continues to be below peer average at 0.58% which is a great sign of the overall quality of our loan portfolio. We continue to have a strong bottom line with return on assets year to date of 0.33%, our target is 0.75% with a half year to go to attain this goal. Overall, Quest is performing very well, and we look forward to another great year and I will keep you updated as the year progresses.
Our new location in Russells Point is very close to completion. We have had supply chain struggles as have most all construction projects, but we are down to very small punch list items to finish up. We plan to move the staff into the building in the next two weeks with an opening in early August. Please stay tuned to our website and social media for our Open House date and time and I would encourage all of our member owners to make the time to stop and see this beautiful addition to our lineup of branches. Karen Breidenbach will be the VP of Branch Operations, Kerri Schlatter will be the Member Service Supervisor and Grant Reppart will be the Member Service Representative. Steven Stalder will round out the staff as the Branch Loan Officer. I am excited to watch this branch take flight and to see the amazing things that the staff can and will do for our member owners. We want to thank our general contractor, Bill Lewis of W. Lewis Construction for all the hard work and dedication to this project.
If you have not already, please check out our Exploration Podcast series which you can find on our website or by visiting the podcast app on your smart phone and searching Quest Exploration. We have built a robust library covering many topics that you may find of interest or that can be used for self help for such things as online banking, learning how to apply for loans, student loans and much more.
In closing, thank you for your patronage, and the Board of Directors and Staff would like to wish you all the best. We view Quest as one big family and we are here to help, so if there is anything that we can do to make your quality of life better, do not hesitate to ask! Stay safe, take care of family, neighbors, friends and yourselves. Thank you and I welcome any comments, suggestions or questions from our member/owners. I can be reached by calling the Main Office or via email at mjennings@questfcu.com. Thank you for your loyal patronage to Quest and I challenge you to Explore the Possibilities!
Matt Jennings, Chief Executive Officer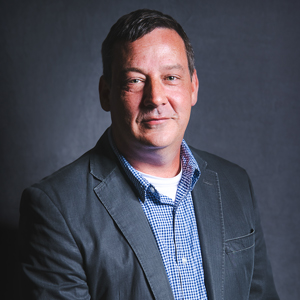 Matthew Jennings, CEO
Quest Federal Credit Union